Austin has been teaching kids since he turned 13 and is a talented athlete. He has experience that goes far beyond his age. Despite being young himself he is already shaping the next generation.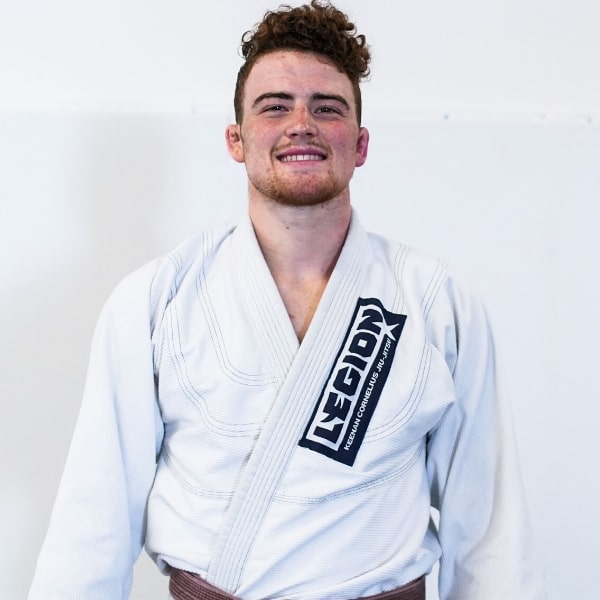 Austin began training jiu jitsu in Santa Cruz, California at 14 years old when a new academy opened up in his hometown. In the beginning, jiu jitsu was just a hobby he did after school, but little did he know it would soon turn into his primary endeavor.
At 15, Austin started assisting with the kids program with his first coach in Watsonville, CA. As a kid himself when beginning his jiu jitsu journey, Austin can attest to the benefits jiu jitsu has on children. Before starting jiu jitsu, Austin had average grades in school and was very shy. Immediately after beginning his jiu jitsu journey, things changed rapidly.
Austin graduated high school with well over a 4.3 gpa and became salutatorian of his graduating class. He also went on to become one of the head instructors at his home academy in Watsonville at just 18. Austin began training jiu jitsu full time after graduating high school in 2016. For 4 years (after having multiple years of teaching experience under his belt), Austin was the head instructor of the kids program at Claudio Franca Brazilian Jiu Jitsu Watsonville. He's also competed around the globe, traveling the states and abroad to do what he loves most.
While competition was important, Austin's main focus over the past few years has been on building the kids program that he came up through, acquiring massive amounts of teaching experience at a very young age.
At 22 years old, Austin's focus shifted to competition. In January of 2020, Austin moved to San Diego, California on a whim to train under the one and only Keenan Cornelius. Austin's competitive aspirations are big and he has a bright future ahead of him in the competition world. Representing the Legion AJJ competition team, Austin aspires to become a world class black belt and take his jiu jitsu career to the next level.Austin runs our Junior Eaglets and Eaglets programs, and brings his almost 10 years of teaching experience and youthful energy to every one of his classes. Despite being young himself, Austin is wise beyond his years and is already influencing the future generations of jiu jitsu.
Austin comes from a family of 9 and his favorite country to visit is Japan.
Three fun facts about Austin
He loves his caffeine
He is a daily chipotle customer
He loves traveling
How can you learn from Austin?
Learn more about our other instructors: