Bully-proof your child for school and life
by enrolling them in our 6-week kids jiu jitsu course
Our Back-To-School course starts on 9/6 for ages 6-10. We are also enrolling Teens and younger kids.
Just 20 spots available for San Diego families. 
leave your information to claim a spot
Hey, this is coach Paige.
Pretty much all parents understand the value of after-school activities for kids. But there's just so many to chose from! 
Perhaps you want your little ones to build confidence and motor skills by trying jiu jitsu, but you're not sure yet if this will be a whole semester or whole school year type of thing. 
This is where our Kids Course comes in! In just 4 weeks, your child will be ready to face any potential bullying attempts and you'll know for sure if they love jiu jitsu. 
This course will feature the kind of structure that makes our Adult beginner course so successful but will have extra fun & games + anti-bullying lessons. 
Please don't want too long to get your little one involved, these courses sell out fast. See you soon,
Coach Paige, 4x World Jiu Jitsu Champion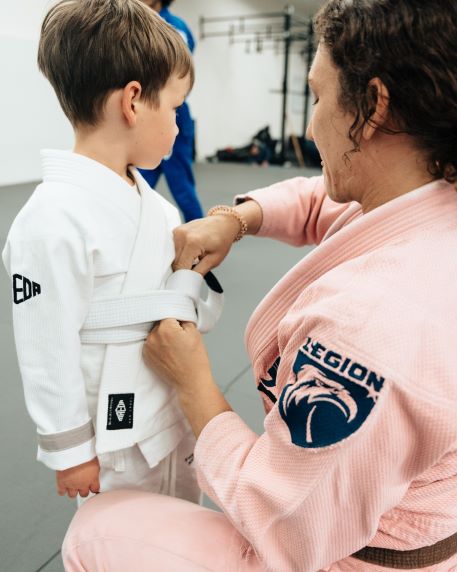 Enroll Your Child In San Diego's Only Jiu Jitsu Course For Kids.